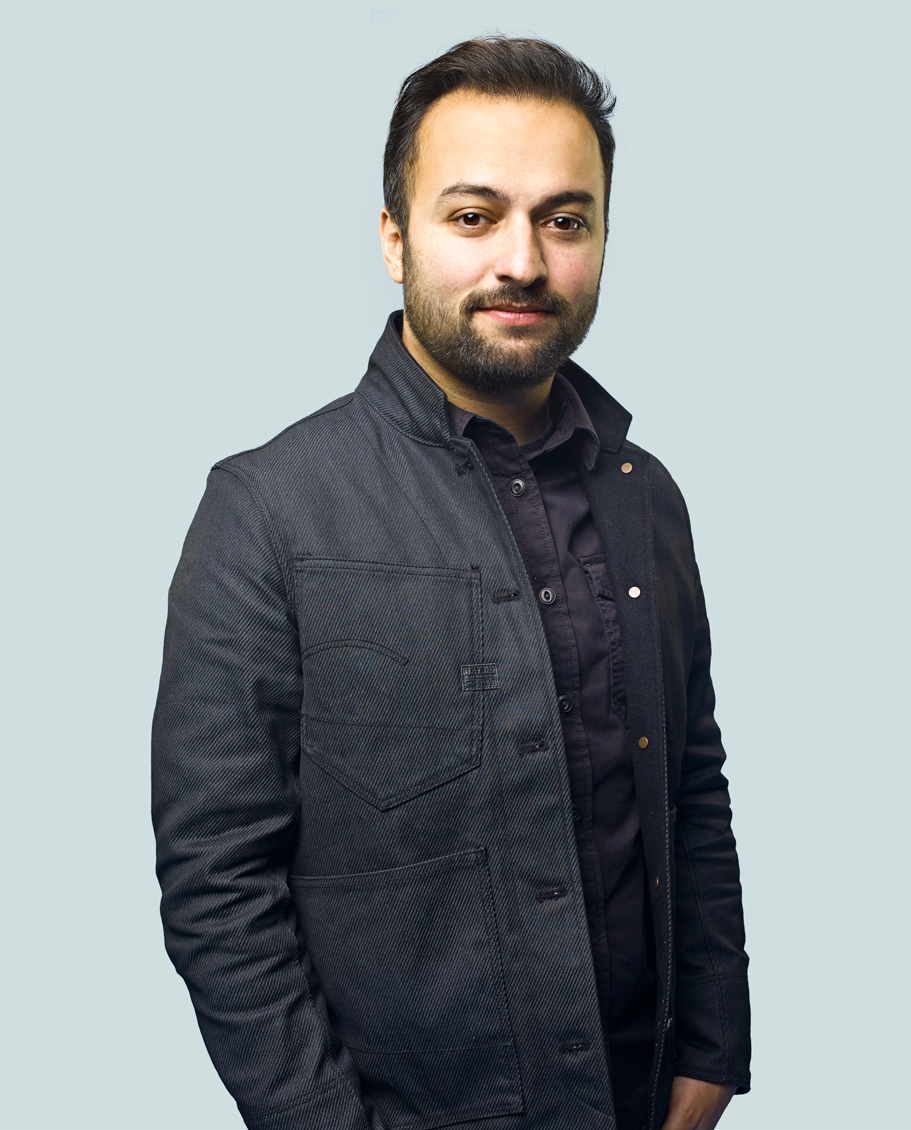 "
Designing is
not a profession
but an attitude
"
— László Moholy-Nagy

🤗 🤗 🤗 🤗 🤗 🤗 🤗 🤗 🤗

Hi there,
I'm Sam Luchini. I'm 🇧🇷 with an accent.
Yes, my last name is 🇮🇹 wrongly pronounced by 95% of people. It's lu·kee·nee like zucchini, with L instead of Z. 🤷🏽‍♂️

In high school, I was a goalkeeper and studied dental prosthetics because I wanted to be a dentist.
Since 1997, I have stopped playing soccer and switched from working with teeth to work with computers. I learned how to do web development, created a search engine before Google, sold media placement to ad agencies, built web servers by myself, and ran a hosting company from my parents' living room.

When the fastest internet was a 56k dial-up, I went through the night downloading Photoshop 4.0, after that my life has never been the same. With great power comes great responsibilities.
I'm a self-taught multidisciplinary creative.

My biggest passion is coming up with ideas, make them happen, and follow it on social-media.
For three times, I've moved Countries, States, and Cities. From São Paulo to NYC, San Francisco to Chicago. Moving places gives you great perspectives.
I've been fortunate to create and craft many successful projects from VR Experiences, Packaging Innovations, Stunts, Mobile Apps, Digital Magazines, Books, Social-Media led campaigns to Super Bowl TV Commercials for all kinds of high-profile brands (Anheuser-Busch [Michelob ULTRA], BMW, Mercedes-Benz, Smart Cars, Fritolay [Doritos, Tostitos, Cheetos], Pepsico, Cisco, Adobe, Google, GoPro, Specialized, AXE, Nestlé [Dreyer's, Haagen-Dazs], and many others).
My work has been celebrated multiple times at the most coveted creative festivals, such as Cannes Lions, the D&AD Awards, the One Show, the Clios, the Art Directors Club, the Webby Awards and many others. It's an Emmy Awards Nominee, and it's also part of the MOMA and Dalí Museum permanent collection.
In 2016, I ranked as the 3rd most awarded art director in the USA, and 8th of the world by the OneShow,
In 2017, Adweek highlighted me as one of the "Creative Directors Who Are Completely Reimagining What's Possible in Advertising." I was featured by the AdAge's "40 under 40", an eclectic group of forward thinkers, risk-takers and rainmakers in the worlds of media, marketing, tech, and advertising.
Throughout my career, I've had the chance to collaborate with a few of the most creative advertising agencies, such as AgênciaClick, F/Nazca Saatchi & Saatchi, JWT, Razorfish NY, FCB Chicago, and Goodby Silverstein & Partners.
At GS&P, my contribution helped the agency rank as the most awarded agency of the year in the Cyber and Mobile categories at Cannes Lions 2016 by the Cannes Report. For two consecutive years (2016, 2017), the AdAge selected GS&P as a "Creativity Innovators", and a "Standout" agency of 2015.
At FCB Chicago, I creatively led the Michelob ULTRA team to great success, from selling one commercial per year to nothing less than four. All the spots played during primetime (Super Bowl and the Academy Awards).
I also led the ICHV team to create the most awarded project in the agency's history. It helped FCB Global to be ranked 3rd most awarded network of the year at the Cannes Lions 2019.
I like to think that my best work is still to come. And my best luck is to meet the most passionate, talented and lovely people along the way.
Let's make something together. 👊🏼
By the way, I'm a green card holder. 🍀



CONTACT 📮
samluchini@gmail.com 📧
+1 (646) 673 6502 📱
WORK EXPERIENCE 💪🏼
SVP, Executive Creative Director
FCB Chi | Jun 2018 – Jun 2019
Creative Director
Goodby Silverstein & Partners SF | Mar 2012 – Jun 2018
Associate Creative Director
Razorfish NY | May 2009 – Mar 2012
Sr. Art Director
Domani Studios NY | Sep 2008 – May 2009
Sr. Art Director
JWT SP / May 2007 | Jul 2008
Sr. Art Director
F/Nazca Saatchi&Saatchi SP | Jan 2007 – May 2007
Sr. Art Director
Agência Click (Isobar) SP | Jul 2004 – Jan 2007

Designer
Grafikonstruct SP | Jul 2003 – Jul 2004